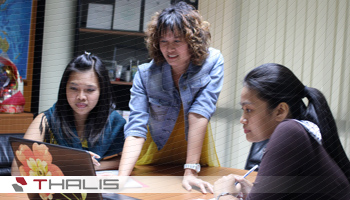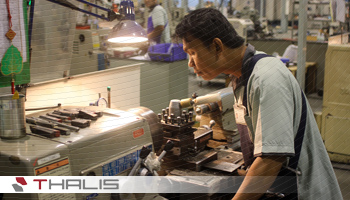 In the last two decades, interest of western companies for the development of purchasing activities in Low cost countries, and especially in South East Asia has emerged as a major factor. Thalis Asia Pacific Ltd was incorporated in January 2002 with the goal of providing support for the companies willing to develop their supplier's base in South East Asia. The company specializes in Industrial Purchasing and supply chain solutions, and offers a wide range of product and services. We take pride in providing the best level of services and consistent attention to all companies, whether big or small, and we strive to provide the most comprehensive range of services to ensure a successful development of purchasing projects. For ten years now, we have been serving a significant range of customers from Asia, Europe and America, from various industry sectors:

- Aerospace
- Food & Beverages processing
- Packaging machinery
- Engineering, oil & gas

Our presence, our experience, and the relationship we maintain with our suppliers are the key factors to succeed in establishing a performing supply Chain and delivering conformed products on time. Today, Thalis supplier's network includes more than 100 companies from Thailand, Malaysia and Singapore. We also procure goods from Europe for integration purpose when needed.